Berita Rakyat – Kim Kardashian sempat dibuat stres karena menghadapi masalah dengan kesehatannya. Hal ini terungkap dalam episode terbaru Keeping Up With The Kardashian musim terbaru. Ternyata Kim gak hanya memiliki masalah kulit psiorasis, namun juga potensi memiliki gangguan sistem imun.
Pasalnya Kim sempat mengalami gejala yang cukup menyakitkan dirinya. Mulai dari persendian yang bengkak, pusing hingga mudah lelah, Kim sendiri melakukan konsultasi dengan dokter Daniel Wallace. Ibu empat anak ini telah menjalani serangkaian tes darah dan hasilnya membuat Kim merasa down.
"Sistem antibodimu positif mengalami Lupus dan Rheumatoid Arthristis," ujar sang dokter pada Kim.
Lebih lanjut, sang dokter menjelaskan sederet implikasi kesehatan atas kondisi ini. Kim Kardashian pun dipastikan bakal merasakan sakit di sendi dan kelelahan bila tak segera ditangani.
Meski demikian, dokter memastikan untuk mengingatkannya bahwa hasil tes ini sendiri tidak selalu mengkonfirmasi keberadaan sebenarnya dari kedua penyakit tersebut. "Bisa jadi kamu dapat 'false positive' dalam tes," ujar dokter. Kim dan dokternya bakal melakukan tes ulang untuk memastikan keadaan.
Kim Panik
Meski status penyakit Kim bakal dicek ulang, namun tentu saja ia panik. Kim langsung menelpon para Kardashian sister sambil menangis.
"Kamu belum tau (kepastiannya), dan itu bagian paling seram, (karena) kamu belum tau," ujar Kylie Jenner coba menenangkan sang kakak.
Kim Coba Optimis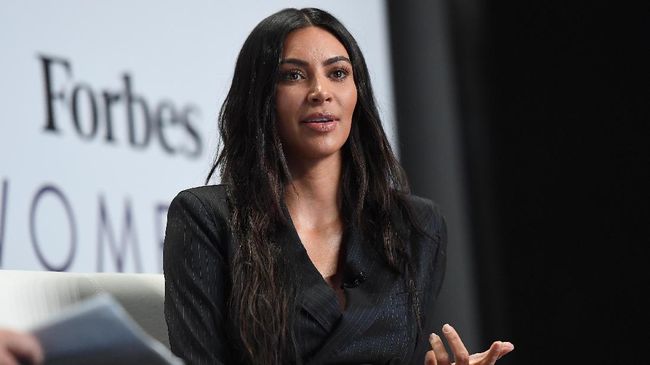 Kris Jenner pun coba menenangkan Kim dan mengingatkan untuk terus optimis. Kim harus tetap berjuang dalam kondisinya saat ini.
"Hal ini masuk ke kepala dan aku berpikir apa kondisi terburuk yang bisa terjadi. Jadi untuk beberapa hari ke depan bakal berat. Memikirkan apa yang aku alami, apa yang terjadi dan bagaimana memperbaiki semua ini," ujar Kim sambil menangis. (cp)